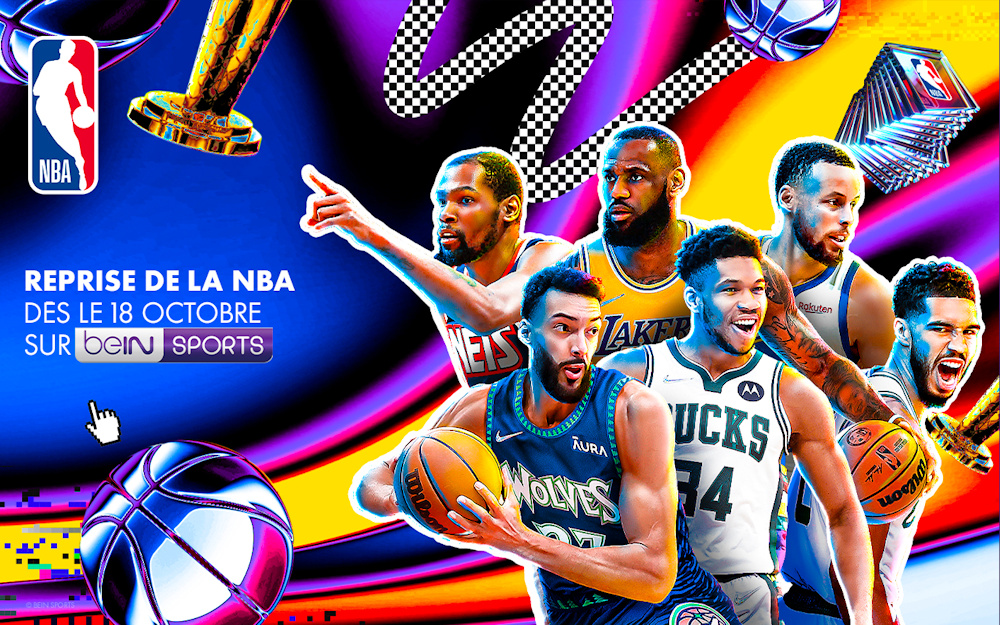 Marie Patreux, Remy Reverchon, Xavier Vouchon and Jacques Moncler, along with their usual consultants, BeIN Sports are entering its eleventh season as the official broadcaster of the NBA. On the menu, NBA Extra broadcasts live Monday through Friday, with at least two live games per night, and Christmas Day, the Pistons-Bulls poster in Paris, MLK Day, All-Star Weekend, and of course the "play-ins," the playoffs, and the Finals.
Some good posters in this second week, such as a battle between Ja Morant and Kyrie Irving on Monday, Phoenix – Golden State on Tuesday evening, or the Lakers' trip to Minnesota.
As usual, the times are night. Example: A match indicated on a Monday morning at 2:00 am will be Monday through Tuesday night.
Additionally, all of the night's games are rebroadcast the following morning at 9:00 and 11:00 a.m. on Bean 1 before NBA Extra.
All matches on BeIN Sports 4 and 5 are in original version.
Monday, October 24th
Chicago – Boston 02:00 (BeIN Sports 1)
Memphis – Brooklyn 2:00 a.m. (BeIN Sports Max 4)
Tuesday October 25th
Washington – Detroit 1:00 (BeIN Sports Max 4)
4:00 a.m. Phoenix-Golden State (BeIN Sports 1)

Wednesday October 26
New York – Charlotte 1h30 (BeIN Sports Max 4)
Milwaukee-Brooklyn at 1:30 p.m. (BeIN Sport 1)
Portland – Miami 4:00 (BeIN Sports Max 4)

Thursday October 27
Brooklyn-Dallas at 1:20 p.m. (BeIN Sports 1)
Sacramento – Memphis at 04:00 (BeIN Sports Max 4)
Friday October 28
Boston – Cleveland 1h30 (BeIN Sports Max 4)
Minnesota – 2:00 am LA Lakers (BeIN Sports 1)
Saturday October 29
Sacramento – Miami at midnight (BeIN Sports 1)
Charlotte – Golden State 01:00 (BeIN Sport Max 4)

Sunday, October 30
LA Clippers – New Orleans 8:00pm (BeIN Sport 3)
Dallas – Orlando at 12:30 (BeIN Sport Max 5)